Commission:
All lease transactions are subject to the following fees:
7.5% commission (+GST) on the net rental figure (net rental is the annual rental including any amount payable in respect of carparks, but excluding any amounts payable in respect of the properties outgoings or any other charges levied).
(7.5% Commission equates to approximately 3.9 weeks rental)
The net rental payable shall be calculated as the total amount payable for 1 year (12 months) and no allowance shall be deducted for any rebates, concessions and/or rent holidays offered.
No administration fee is payable.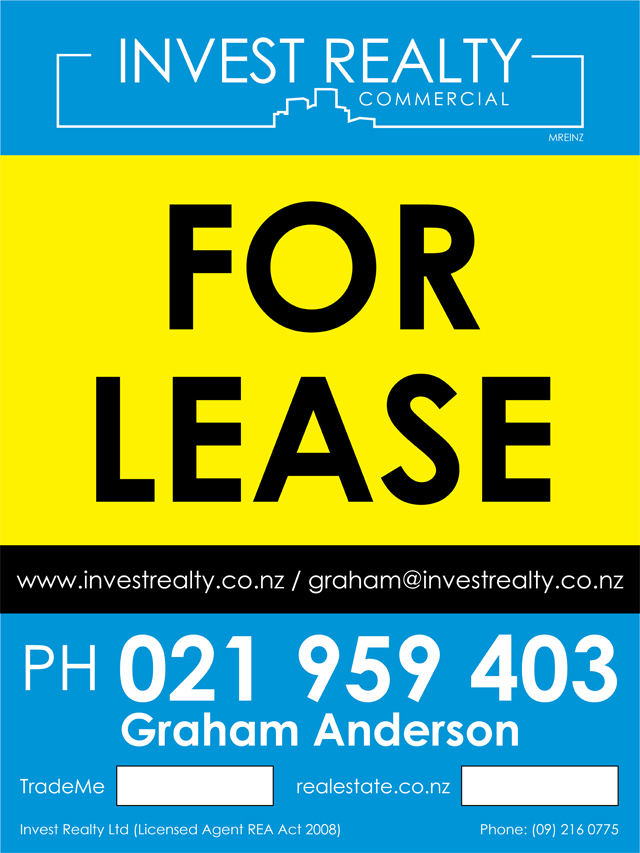 Listing Fee:
A listing fee of $230.00 GST Inclusive is payable on all listings.
The listing fee is fully refundable from the commission payable upon the lease of the property.
The listing fee is non-refundable in the event the property fails to lease and is withdrawn, or the agency agreement is not renewed, or the property is ultimately leased privately or by another agency for which Invest Realty is not entitled to a commission.
COMMISSION COMPARISONS AND SAVINGS
Invest Realty :
7.5% net rental (aprox 3.9 weeks)
Other Agencies:
2 months gross rental including carparks, and outgoings (rates, insurance, other charges)
$500.00 administration fee
Additional charges if lease term exceeds 7 years and/or owner leases additional space to lessee in first 12 months
WAREHOUSING
& INDUSTRIAL
---
INVESTMENT SALES
LEASING
OWNER OCCUPIER
Example: Rental $60,000.00 pa with $8000.00 outgoings = total gross rental $68,000.00pa (+GST)
| | |
| --- | --- |
| Invest Realty: | |
| $60,000.00pa @ 7.5% | = $4,500.00 |
| | |
| Other Agencies: | |
| $68,000.00pa = $5666.66 per month x 2 | = $11,333.33 |
| $500.00 administration fee | + $500.00 |
| Total fee | = $11,833.33 |
SAVINGS WITH INVEST REALTY      $ 7,333.33 (+GST)
LEASE TRANSACTIONS ARE ELIGIBLE FOR OUR MARKETING SUBSIDY SCHEME
(AS CAN BE REASONABLY APPLIED)