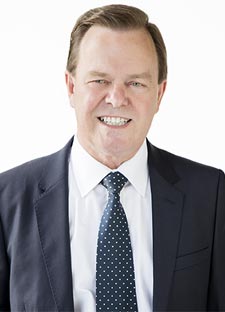 Licenced REAA Act 2008
graham@investrealty.co.nz
M: +64 2195 9403
B: +64 9376 1955
LM: +64 9216 0775
NSW Licensee Agent 20168608
graham@investcommercial.com.au
I have a passion for property, investment and development, and enjoy being associated with all forms of real estate activity. My business experience, and my time as an Investment Sales Agent enables me to offer my clients professional and comprehensive service in addressing their real estate needs.
I Have had extensive business and management experience, primarily based on 35 years in the liquor industry, including General Manager Wines and Spirits for a major liquor group, and later having set up my own company developing and operating in excess of 30 retail outlets throughout Auckland and Hamilton. In conjunction with my years in the liquor industry I have also operated several associated businesses including developing and operating a leading BP service station.
Coupled with, and additional to, the various business ventures I have been associated with, I have been involved with numerous property developments including site identification and sourcing, planning and consent applications, building design and construction, leasing and sales of buildings and businesses developed, and have gained a comprehensive knowledge of planning and compliance requirements associated with property matters.
Apart from commercial developments I have also completed several residential projects, and have a thorough understanding of the general residential market, based on experience and knowledge gained.
Unlike a lot of agents, I have the advantage of having been on the other side of many real estate transactions, as a developer putting my own capital on the line, identifying the opportunities, taking the chances, experiencing the uncertainties and worries, and reaping the gains. I understand the transaction from the clients perspective, and by combining my experiences and knowledge, I am able to assist my clients to complete their transactions promptly and efficiently with confidence, trust, and success.
I look forward to assisting clients with their real estate needs, and promise thorough, efficient, and professional service, aimed at a successful and beneficial outcome.